Best Blogging Platforms of 2022 – Here's Where to Launch Your Next Blog
Best Blogging Platforms of 2022 – Here's Where to Launch Your Next Blog
Choosing between the best blogging platforms in the market can be tough for those just getting started with a new blog. There is a huge number of options out there, with each providing a set of not-so-different features.
So how do you make up your mind and pick a platform that feels like it's been tailor-made for you and your specific needs?
We'll help you with that here!
Here's a list of the best blogging platforms available today, plus what makes them different from one another.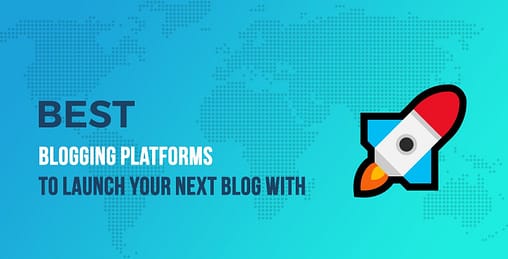 The core difference between the best blogging platforms
Blogging platforms that have been covered here can be divided into two categories:
Blog publishing services — a blog publishing service is a platform where you can sign up and create your blog; you do not need a server and can use an existing sub domain of the platform
Content management systems (CMS) — a CMS is software that's hosted on a server, and also needs to be hooked up to a domain name; then, you can take advantage of the CMS's abilities and edit your blog posts and pages similarly to how you'd do it with Google Docs – via a nice UI
In terms of complexity, blog publishing services are easiest to use, but have a limited ability to customize features. If you plan to create a blog for free, you should choose one of them.
With a CMS, the possibilities are limitless — but it comes at a cost of maintaining a server and purchasing a domain.
Overall, if ease of use is the no.1 thing you're after, you're probably going to be better off with blogging services. If full control and complete freedom with your blog is something you value more then going with a CMS is the path for you.
Our list of the best blogging platforms includes a mix of both categories, which cater to various users.
Without further delay, here's our list (in no particular order):